OTELLO quality gets around…. that is proven by our first 1,650 boxes of OTELLO Navelinas.
The first container packed with delicious Spanish Navelinas in 15kg of OTELLO wooden boxes is on its way to Dubai. The oranges packed with OTELLO tissue paper and stickers will be sold in December in one of the most renowned supermarkets. Further containers with the attractive OTELLO wooden box will follow at weekly intervals.
But that's not all. Our delicious OTELLO persimmons from Spain are also already on a long journey. Our fruits in EXTRA quality from the KAKI region of Valencia are packed in 4.5 kg wooden boxes. First quantities reached Singapore already, while more KAKI wooden boxes are on its way by sea freight.
The expansion for OTELLO continues to move forward into the Asian market. Hong Kong will also soon receive the first container of our OTELLO Kakis in extra quality. On the classic and high-quality wet market «Yau Ma Tei» the sweet, bright orange fruits will be available with the funny OTELLO sticker. Furthermore containerships with destination Hong Kong will set sail next week.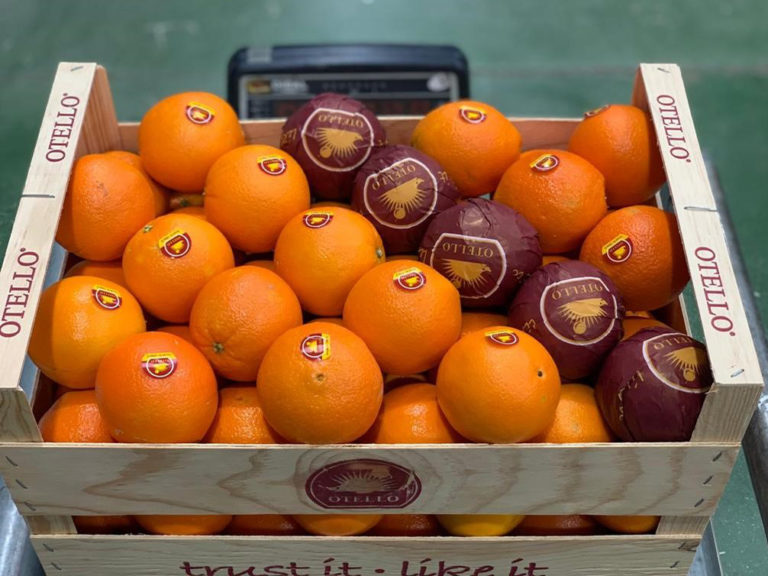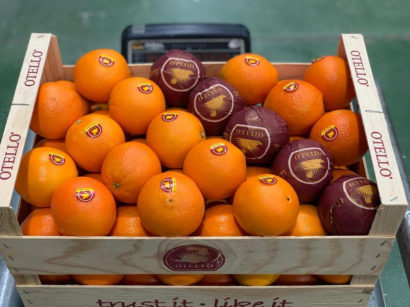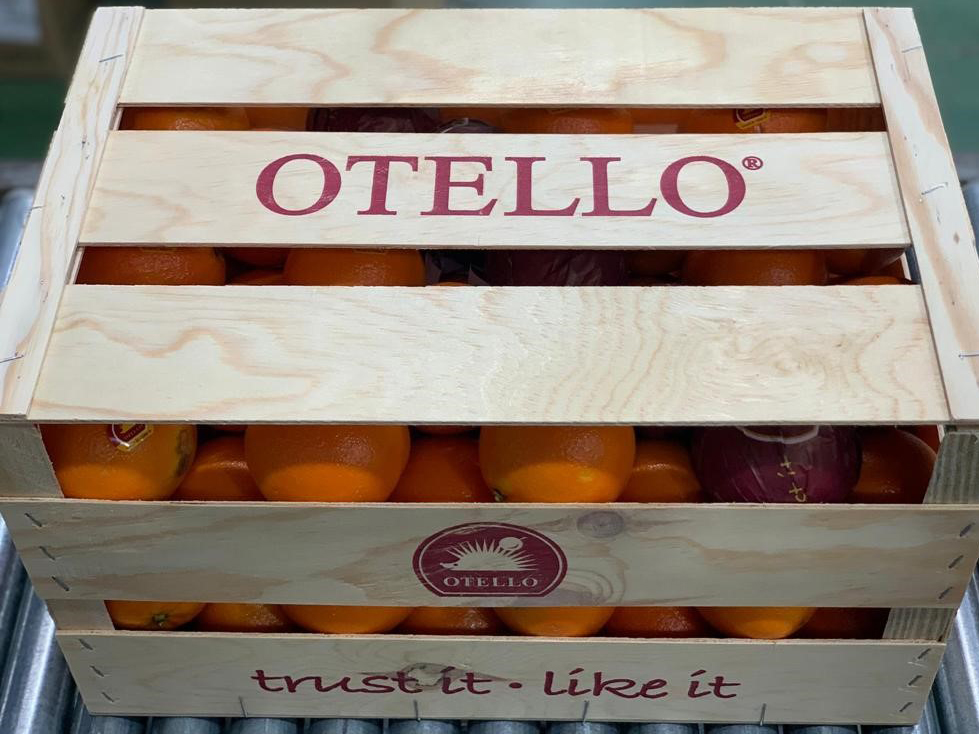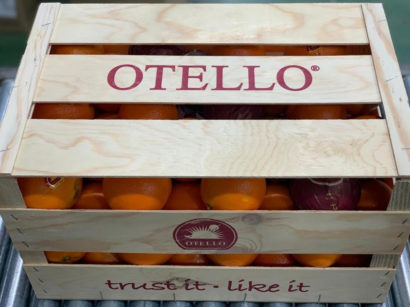 OTELLO: " trust it – like it"