An impressive area with very fertile soils where very special fruits grow – one of them is the extraordinary Sorrento lemon.
A lemon that stands out above all for its ingredients, smell and edibility of the peel. It is the basis for jams, syrups and other specialities, the Limoncello liqueur is particularly well known here.
Many small growers take care of this fruit intensively and with a lot of manual work from cultivation to harvest. Optimal climatic conditions and the nature of the soil are not enough here. Experience is necessary to optimally cultivate the centuries-old groves.
Special cultivation techniques and special varieties make it possible in this climate zone for the "yellow" lemon to be harvested and traded beyond the summer months.
This lemon ripens in 200 days on trees that are sometimes 100 years old, with 4 blossoms in March, April, May and June. Unusually, the peel is edible. Terrace groves are typical of cultivation in the area, which in addition to increasing the area, protect the lemon trees from the strong winds.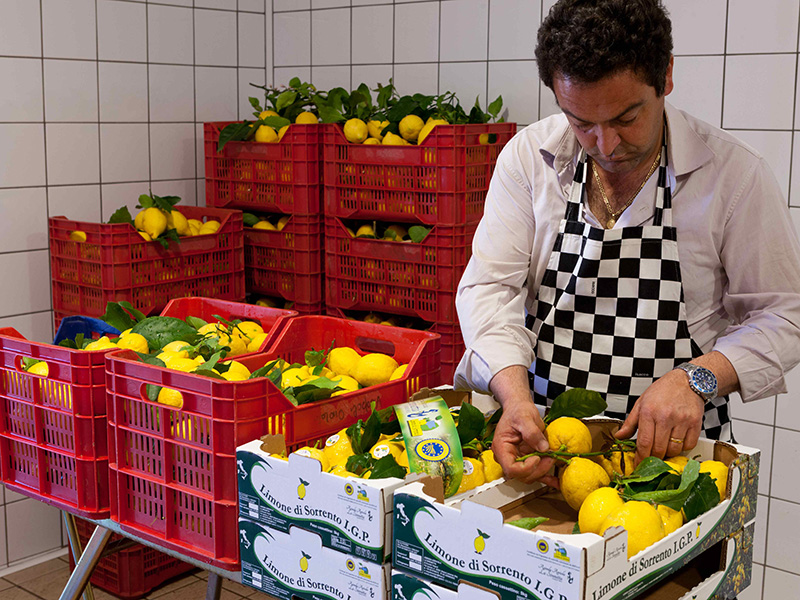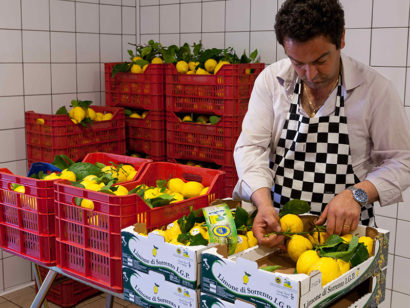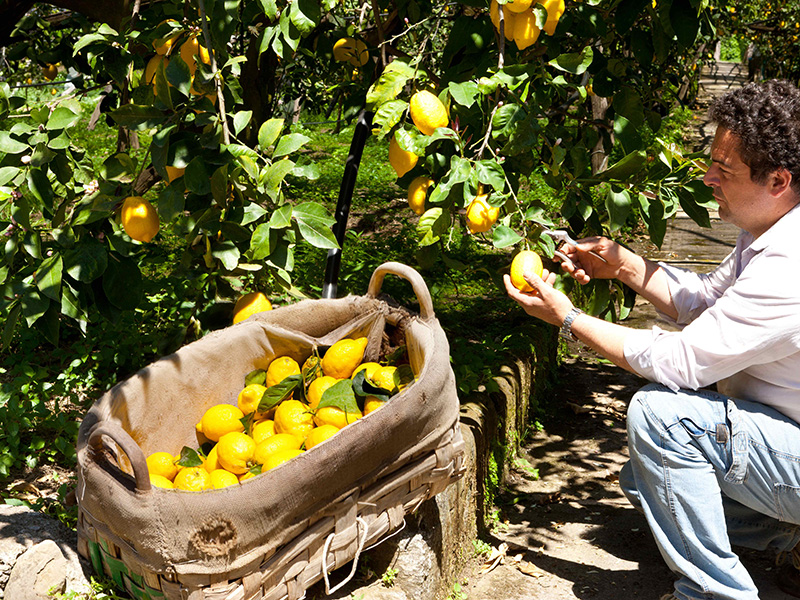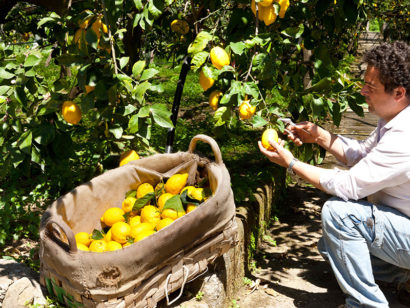 Family business that has been passing on its extensive knowledge and experience from generation to generation for over 90 years, allowing the delicious and IGP certified lemons to thrive on 3 hectares of cultivated land.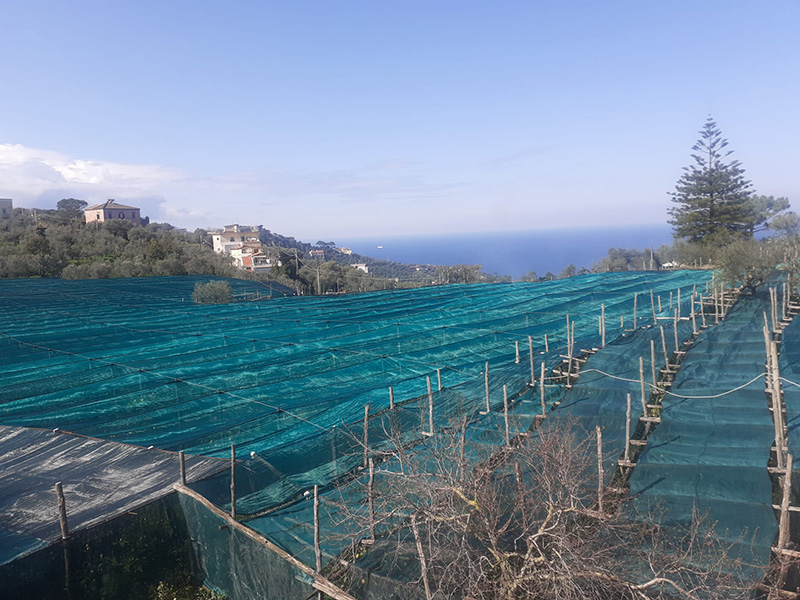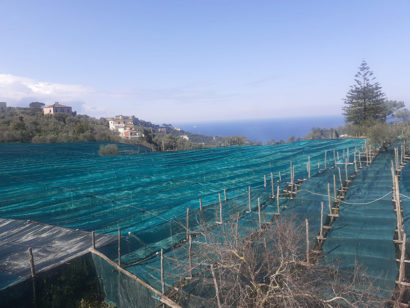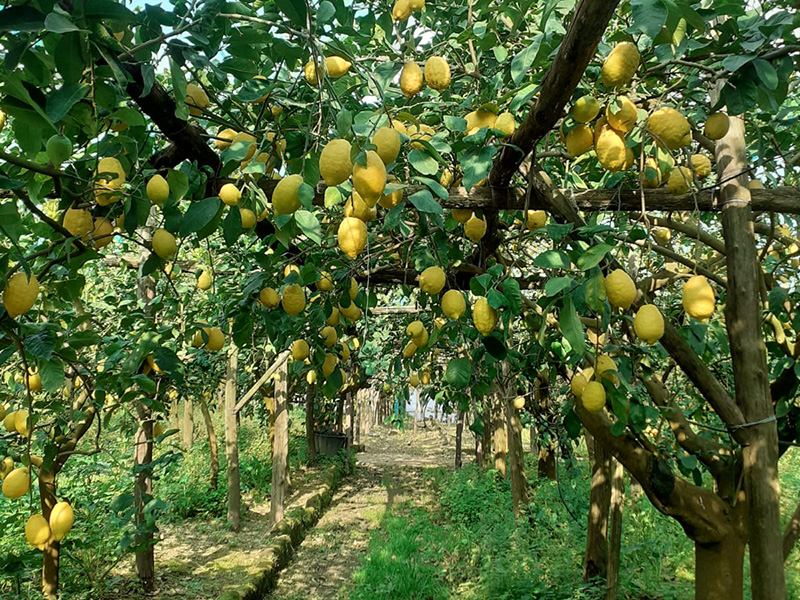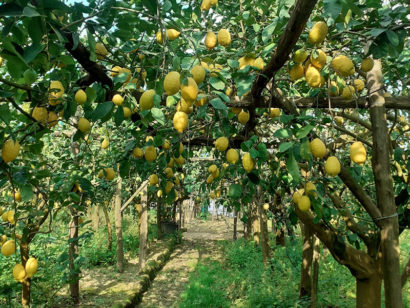 March 2021