The extreme climatic development in the southern hemispheres is causing great difficulties for strawberry producers in Spain, Italy and Greece. The frost in mid-January interrupted the sensitive fruits in their ripening period. However, the quantities are expected to be available in good qualities.


Early blooms and cold fronts
The climate conditions at the end of last year in Spain as well as in Italy and Greece were comparatively warm to previous seasons. Consequently, the strawberries started to blossom earlier than planned. Already at the end of December/beginning of January, relatively high availabilities were recorded in the growing regions.
A cold front broke in mid-January and night temperatures of around 2° prevented any ripening of the fruit. A production gap in all three areas was the result.
"Today we expect this situation to continue for at least 5 days. If "normal" temperatures for these regions and time of year subsequently occur, we expect the production situation to ease." – Felix Negri, strawberry expert of the KÖLLA Group
In Huelva (Spain), most of the production will start in about 1 week. Here, the strawberry variety "Florida Pearl" will be launched on the market for the first time this season. It is white instead of red and has a particularly sweet taste.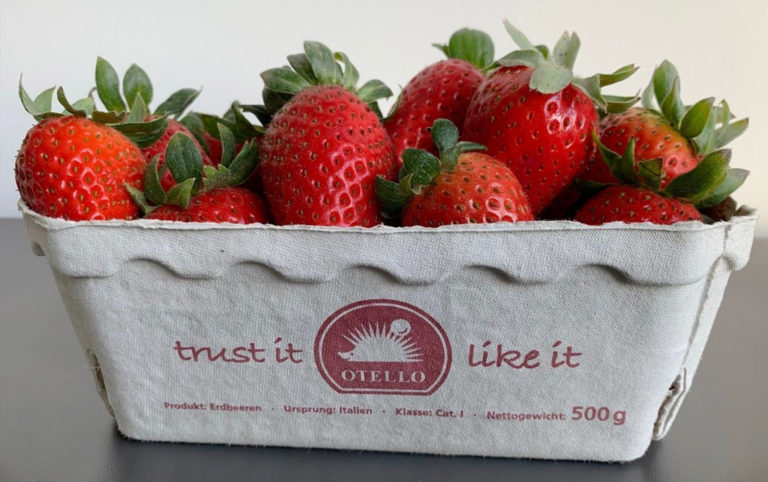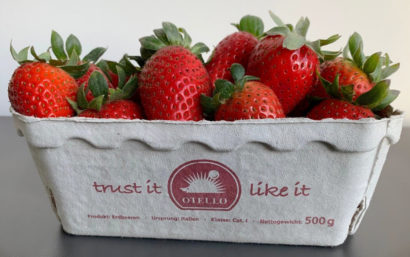 (Image: Strawberries in our own brand OTELLO)
Inspire Matera establishes itself on the Italian market
The Italian product shows very good qualities – the variety Inspire Matera seems to establish itself more and more in Southern Italy.
Fortuna from Italy was also difficult. Other top varieties in Greece and Spain were also of good quality. The variety Victory from Greece already showed good qualities from the beginning of the season.
An increased risk for producers
Precise variety and season planning is severely impaired by the extreme climatic developments and causes difficulties for many producers. The time of harvest is no longer determined precisely. As a result, both quantity and price fluctuations are extreme. This results in greater uncertainty and risk for producers.
– February 2023